Doctors recognized for dedication to excellence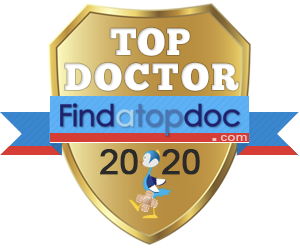 TRM's co-founders Dr. Jessica Scotchie and Dr. Rink Murray were honored with the Top Doctor Award by Findatopdoc.com for their high-quality care in fertility treatment. The "top doctor" recognition highlights the physicians' goals when starting the practice more than 10 years ago: to provide the most advanced, compassionate medical and surgical care to patients dealing with infertility. For patients struggling to have a family, they understand the way infertility brings turmoil and stress to everyday life and do everything they can to minimize anxiety.
In addition to the distinction, Findatopdoc.com also recognized Dr. Scotchie as the only female fertility specialist in Chattanooga, Tenn.
"I know of no other field of medicine that is so rewarding, awe-inspiring, intellectually stimulating and emotionally challenging for patients. As a female, I understand the anxiety that accompanies reproductive disorders among women. While I cannot help all patients achieve pregnancy, I can help them through the obstacles and difficulties by delivering compassionate expert care," said Dr. Scotchie.
Read about Dr.Scotchie's fertility expertise and achievements on Findatopdoc.com
Top Doctors Award also featured at
Your Digital Wall: "Jessica Graham Scotchie, MD, FACOG, a Reproductive Endocrinologist – Infertility Specialist with Tennessee Reproductive"
Top Doc Awards Magazine: "Jessica Graham Scotchie, MD, FACOG, Board Certified in Obstetrics and Gynecology & Reproductive Endocrinologist and Infertility"