About Our IVF Laboratory
Every detail of our IVF laboratory was selected to maximize your chances of pregnancy. The IVF lab is located in the heart of our facility and is separated from the rest of the facility by an air lock.
Doctors Murray and Scotchie, along with IVF Laboratory Directors Amy Jones and Shan Wilkinson, took seven months to plan the design of the IVF lab as a "clean room," with specialized high-pressure air flow to ensure superb air quality conditions to grow human embryos.
The air filters remove any potential particles, odors or vapors that can prove toxic to embryos. Even the paint on the walls, the glue in the flooring and the cabinetry was selected to keep harmful volatile organic compounds (VOCs) to a minimum.
Advanced technology
We carefully selected every piece of equipment, from medically certified gas lines to an antivibration table for micromanipulation procedures. The lab is stocked with state-of-the-art technology that allows the team to micromanipulate gametes and embryos with techniques such as ICSI (to promote fertilization), assisted hatching (to increase pregnancy rates), and embryo biopsy (for genetic testing).
We use the most up-to-date technique for freezing embryos, known as vitrification, which has shown to increase the survival rate of thawed embryos. Finally, the lab layout is specifically designed so we won't have to transport embryos any significant distances at any point in the IVF process.
Our cryopreservation security system
Tennessee Reproductive Medicine stores patients' frozen eggs, embryos and sperm in a cryopreservation system in our IVF lab that we continuously evaluate and monitor to avoid any failure in our system that could result in damage to the precious specimens in our care.
Embryo safety in our IVF laboratory
We also implement numerous security measures and equipment alarms to ensure the safety of our embryos and safeguard against technical problems that could compromise embryo viability.
After the construction of the lab was complete, we conducted rigorous air quality control and equipment tests for several months, all prior to starting our IVF program with patients, to ensure that we could deliver the highest possible chance of pregnancy. Repeated testing has shown the air quality in these rooms exceeds hospital standards for operating rooms.
CAP accredited and CLIA certified
Tennessee Reproductive Medicine's IVF laboratory has been awarded an accreditation by the Commission on Laboratory Accreditation of the College of American Pathologists (CAP), based on the results of an on-site inspection.
The CAP Laboratory Accreditation Program is an internationally recognized program that helps laboratories achieve the highest standards of excellence to positively impact patient care.
The goal of the CAP Laboratory Accreditation Program is to improve patient safety by advancing the quality of pathology and laboratory services through education, standard setting, and ensuring laboratories meet or exceed regulatory requirements. CAP inspectors also examine the entire staff's qualifications, the laboratory's equipment, facilities, safety program and record, as well as the overall management of the laboratory.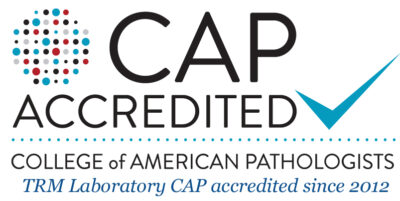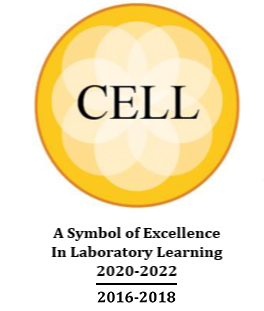 TRM's laboratory has continually received CAP accreditation since 2012. TRM has earned the Center of Excellence in Laboratory Learning (CELL) designation by the Society of Reproductive Biologists and Technologists for both the 2016–2018 and 2020–2022 certification periods.
Explore your treatment options
Ten couples with the same circumstances may all make very different decisions. IVF, IVF, GnRH, eSET, ICSI — there's an alphabet soup of possible treatments for infertility, but not all are going to be right for you. TRM helps you decide the best approach for your specific situation.