Fertility Treatment & IVF Financing
Pricing programs
Concern about the financial burden of fertility treatment keeps many patients from ever stepping through our door. However, most patients are relieved when they learn about the true cost of various fertility treatments.
Our financial counselors work hard to help patients understand the financial component of fertility treatment in the following ways:
We will verify what insurance coverage is available for fertility testing and treatment once a treatment plan has been developed.
If no insurance coverage exists for a treatment, we will present those costs to you before you ever start treatment.
If you need assistance with external financing, we can offer resources as noted below.
Learn More About Financial Counseling
Insurances accepted
TRM accepts most major insurance carrier's coverage: Aetna, BCBS, Cigna, and UnitedHealthcare, as well as many other networks. Our team verifies diagnostic as well as treatment coverage to discuss with patients.
While we work with most insurance, this does not guarantee benefits; out-of-pocket costs vary by insurance carrier and employer plan. Patients are encouraged to check with their insurance carriers regarding their benefits and participating providers in their particular network. If there are no participating providers in your network, we encourage you to request in-network benefits for your visits with us.
Center of excellence
TRM named a center of excellence by multiple insurance providers
Accolades
Institutes of Excellence by Aetna.
Blue Distinction Center by Blue Cross Blue Shield.
Center of Excellence by Cigna.
Optum Fertility Solutions Center of Excellence, available through multiple insurance providers.
---
Financing for elective medical procedures
Prosper Healthcare Lending

Prosper Healthcare offers financing options for elective medical and fertility treatments. When applying, refer to Tennessee Reproductive Medicine's provider number, 003243. 
Visit Prosper Healthcare Lending
---
TRM's discount programs
IVF Multi Cycle Discount Program
TRM's Multi Cycle Discount Program gives patients peace of mind while providing multiple opportunities for in vitro fertilization (IVF) success. By pre-arranging for multiple IVF cycles, patients know they have at least two chances to conceive, not just one, removing some of the inherent stress of family planning while significantly reducing costs.
Read About Multi Cycle Discounts
---
Discounted fertility services for cancer patients
Livestrong Fertility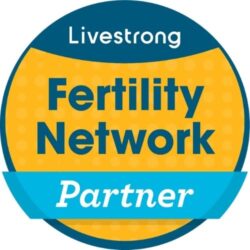 Tennessee Reproductive Medicine is proud to be a LIVESTRONG Fertility program partner, offering discounted services to qualified cancer patients. LIVESTRONG Fertility provides reproductive information, support and financial assistance to those who seek to preserve fertility prior to treatment or plan for a family after undergoing cancer treatments.
Anyone affected by cancer can apply prior to the start of cancer treatment to receive discounted services at any of the Foundation's partnered centers, such as TRM.
Get Started, Apply Today
ReUnite Assist Program
This medication assistance program provides eligible cancer patients a discount on fertility drugs at participating pharmacies. The following medications are eligible for a discount:
Follistim AQ Cartridge (follitropin beta injection)
Ganirelix Acetate Injection
Pregnyl (chorionic gonadotropin for injection, USP)
Visit ReUnite Assist Discount Program
Heart Beat Program

For patients pursuing fertility preservation services prior to cancer treatment, Ferring Pharmaceuticals and Walgreens Specialty Pharmacy have developed the Heart Beat program to help ease some of the financial burden.
The Heart Beat program offers eligible patients select fertility medications at no cost. There are no forms or financial requirements to qualify.
View Qualifications & Discounts
---
Medication discount programs
Compassionate Care Program
Fertility medications can be expensive and this program offers eligible patients a 25-75% discount on fertility medications. Military personnel automatically receive a minimum 25% discount regardless of payscale. More information can be found through EMD Serono's Compassionate Care Program.
Visit EMD Serono's Compassionate Care Program
Compassionate Corps Program
EMD Serono's also offers the Compassionate Corps Program for military personnel with service related injuries resulting in the need for infertility treatment by providing medications for up to two cycles per year. To be eligible for the program, you must:
Be a retired member of the military or the spouse of one
Be a veteran or the spouse of a veteran who is:
Infertile due to a service-related injury
Not privately insured for infertility medications
Medically retired
Have been diagnosed by a physician as infertile and requiring IVF*/ART†
Visit the Compassionate Corps Program Page
ReUnite Assist Program
This medication assistance program provides eligible patients a discount on fertility drugs at participating pharmacies. The following medications are eligible for a discount:
Follistim AQ Cartridge (follitropin beta injection)
Ganirelix Acetate Injection
Pregnyl (chorionic gonadotropin for injection, USP)
Visit ReUnite Assist Discount Program