Our IVF Fertility Success Rates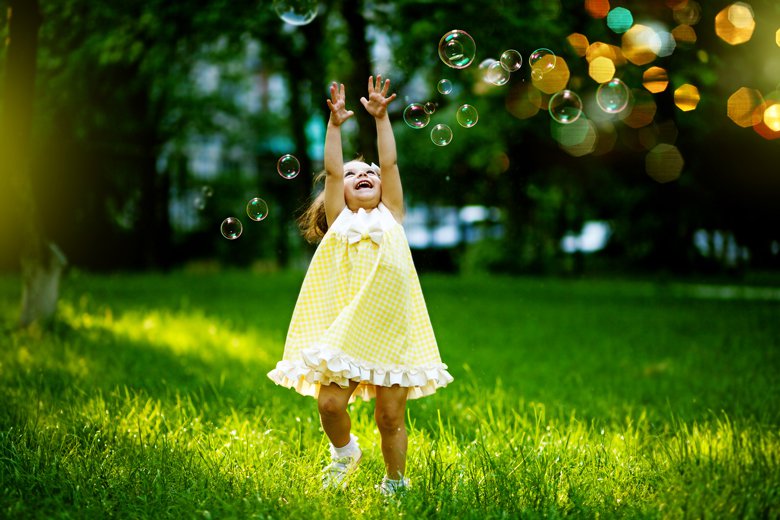 Our in vitro fertilization success rates have been very high ever since we first opened our IVF lab. We're particularly pleased to note that our IVF cycle outcomes have shown high pregnancy and live birth rates, while maintaining lower than average multiple pregnancy rates.
The majority of pregnancies from our IVF treatments have been singletons. We strive to maximize both pregnancy rates and the safety of each pregnancy. Singleton pregnancies are generally the safest for both mother and child.
We are active members in the Society for Assisted Reproductive Technology (SART), which is a professional society that regulates the practice of IVF by providing its members with strict guidelines that optimize reproductive care for patients. SART members must meet rigorous requirements for membership and IVF cycle outcomes are monitored closely.
Success Rates: See the Full Picture
Infertility diagnosis and treatments must be individualized for each patient. Oftentimes patients may be successful with treatments less invasive than IVF. It is important to talk to a physician so she or he can help determine which treatment is the best option. Patients often have the option to pursue standard IVF, mini-IVF or natural cycle IVF depending on several factors.
Also see "Why Success Rate Numbers Don't Add Up to Real Success."
SART publishes national and clinic-specific IVF cycle data two years after each set of annual data is submitted (for example, preliminary SART data outcomes are available for 2020).
The charts below shows our preliminary IVF cycle outcomes, as verified by SART, for 2021. This highlights a woman's chance of achieving a live birth from one IVF cycle begun using your own eggs, and includes transfers derived from fresh and frozen embryos from that one stimulation cycle.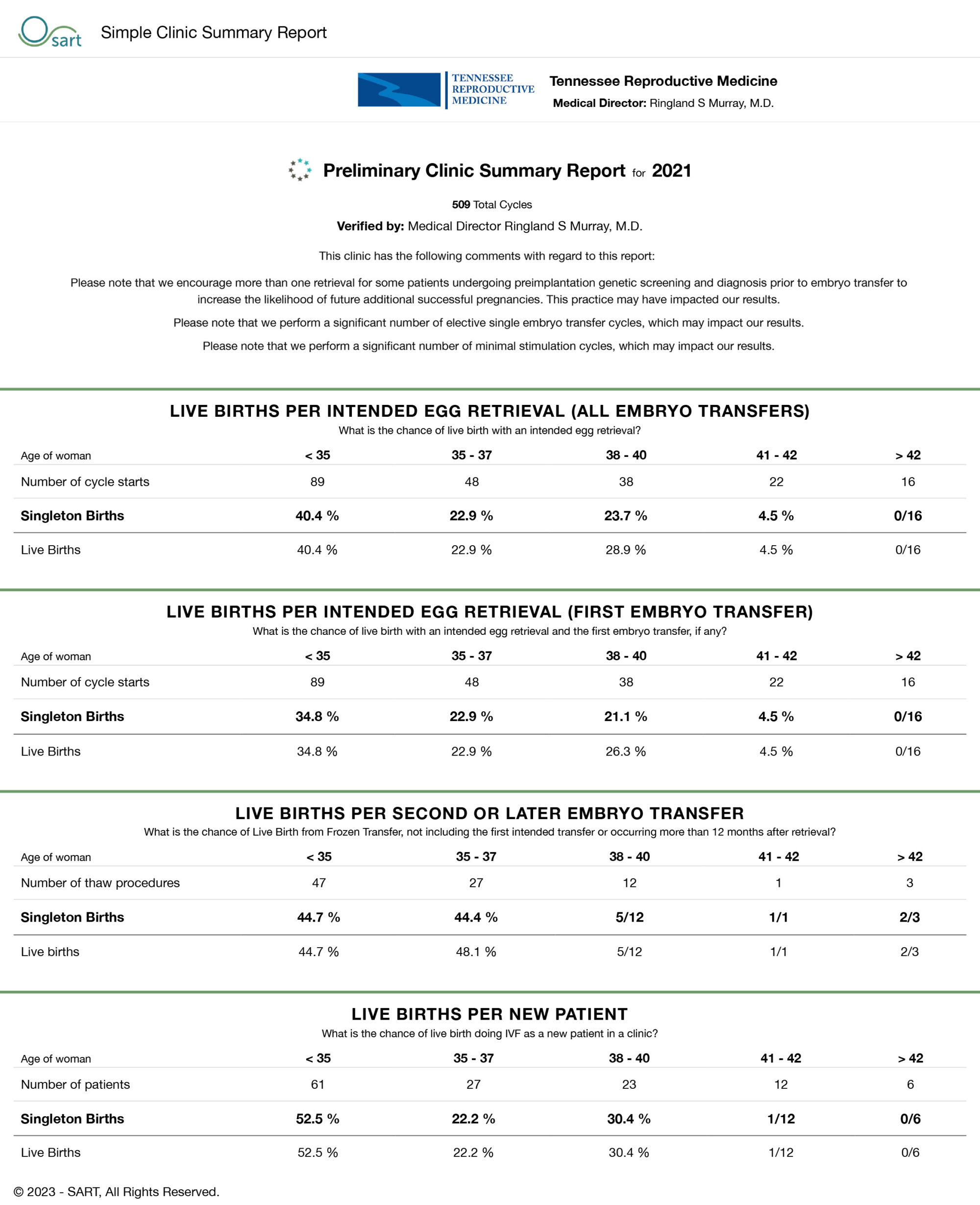 Of note: A comparison of clinic success rates may not be meaningful because patient medical characteristics, treatment approaches and entrance criteria for IVF/assisted reproductive technologies (ART) may vary from clinic to clinic.