Dr. Jessica Scotchie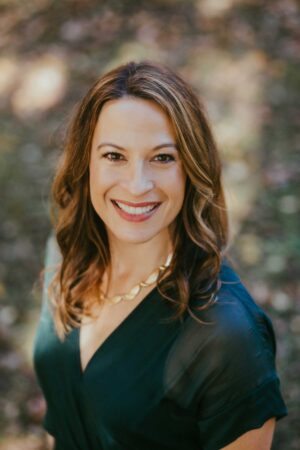 Reproductive endocrinologist & infertility specialist
co-founder and practice director
Board certifications: Dr. Scotchie is double board certified in reproductive endocrinology and infertility (REI) and obstetrics and gynecology (OB/GYN).
Special interests
Dr. Scotchie's specific interests include in vitro fertilization (IVF), egg cryopreservation and egg donation, recurrent pregnancy loss, polycystic ovary syndrome and minimally invasive surgery.
Approach to treatment
"In founding TRM, Dr. Murray and I had a vision to create a special infertility practice with an intimate feel compared with some IVF programs that see hundreds of patients each day. Instead, we want every patient who visits us to know that every team member at TRM is 100 percent committed to making their experience positive and working tirelessly to maximize their chance of a success.
"I spend a lot of time getting to know each patient; I want to understand their medical history of course, but just as importantly I want to understand their goals, their hesitations, their uncertainties and questions. I want to know how their struggles are impacting their emotional and mental health and their marriage or relationships. Understanding all of these factors helps me tailor treatment to each individual patient."
Meet Dr. Scotchie
Dr. Scotchie's passion is caring for other women, and she has dedicated her professional life to improving their lives. Spending four months on the REI rotation as a resident convinced Dr. Scotchie that she wanted to become a specialist in this field. Its rapidly advancing technology and the ability to profoundly change the lives of women and couples struggling with the devastation of infertility were fascinating to her and piqued her interest.
After becoming a mother and experiencing the overwhelming love for a child, she became even more certain that she wanted to do anything possible to help others experience the love of parenthood. The decision to become a reproductive endocrinologist was an easy one for her.
"I know of no other field of medicine that is so rewarding, awe-inspiring, intellectually stimulating and emotionally challenging for patients," says Dr. Scotchie. "As a female, I understand the anxiety that accompanies reproductive disorders among women. While I cannot help all patients achieve pregnancy, I can help them through the obstacles and difficulties by delivering compassionate expert care."
Dr. Scotchie is an adventurer at heart, who loves to travel and to explore new areas and cultures of the world. In her down time she enjoys the great outdoors, whether hiking, gardening or running. Cooking is also a favorite pastime, especially after a long day.
More about Dr. Scotchie
Dr. Scotchie attended medical school at the University of Florida and then completed a residency in Obstetrics and Gynecology and a fellowship in Reproductive Endocrinology and Infertility at the University of North Carolina at Chapel Hill, a training program recently recognized as the 4th best residency program in the United States. She has been elected one of the "Best Doctors in America" three years in a row — in 2013, 2014 and 2015 — a recognition given only to the top five percent of doctors.
Throughout her training, she received numerous awards including election into Alpha Omega Alpha, the medical honor society, and teaching awards from the medical students at the University of North Carolina.
She also earned a research award for her resident research project, and the House Officer Award at the University of North Carolina, an award given to five out of more than 700 residents annually for exceptional and compassionate patient care.
Like Dr. Murray, Dr. Scotchie trained under Dr. Marc Fritz at the University of North Carolina, who is a recent past president of the Society of Reproductive Endocrinology and Infertility and a highly respected national leader in the field of reproductive medicine.
In addition to maintaining a busy clinical and surgical practice throughout her fellowship, she participated in several research projects including studying IVF outcomes using GnRH antagonist stimulation protocols, proteomic analysis of endometrial secretions, and endocannabinoid signaling in the endometrium during embryo implantation. Dr. Scotchie held a clinical instructor position with the University of North Carolina School of Medicine and was also active in teaching residents and medical students.
Patient success stories
"Dr. Scotchie made us feel as if I was the only patient that she was concentrating on. Even though that was far from reality, the focus and personal attention she gave to us made me confident that we had made the correct decision to go to TRM."
– Christie, patient
From L.A. to Chattanooga for Fertility Success
"I thought she'd dive right into all the possible medical complications. But she wanted to know my heart. That meant so much."
– Faith, patient
Egg Donation Helped Faith Become a Mom Later in Life
---
Awards
2013-16           Named "Best Doctors in America"
2009, 2015      Named "America's Top Obstetricians and Gynecologists"
2020                Received Trademark Publishing Group's "Women of Distinction" award
---
Curriculum vitae
Education
University of North Carolina Obstetrics and Gynecology, Chapel Hill, NC; 2001–2008
Fellow, Division of Reproductive Endocrinology, 2005 – 2008
Administrative Chief Resident, 2004 – 2005
Resident, 2001 – 2005
University of Florida College of Medicine, Gainesville, FL; 1997 – 2001
Medical Doctorate with Honors, 2001
Vanderbilt University, Nashville, TN; 1993 – 1997
B.S., Human and Organizational Development, Magna Cum Laude, 1997
Memberships & affiliations
American Society for Reproductive Medicine
Society of Reproductive Endocrinology and Infertility, Associate Member
American College of Obstetrics and Gynecology, Fellow
Alpha Omega Alpha
American Medical Association
Tennessee Medical Association
Hamilton County Medical Society
Chattanooga OB/GYN Society
Publications & research
Publications
Plante BJ, Lessey BA, Taylor RN, Wang W, Bagchi MK, Yuan L, Scotchie J, Fritz MA, Young SL. G Protein-Coupled Estrogen Receptor (GPER) Expression in Normal and Abnormal Endometrium. Reproductive Sciences, 2012; 19(7): 684-93.
Scotchie J, Martin C, Fritz M, Young S. Endoncannabinoid Regulation in Human Endometrium Across the Menstrual Cycle. Accepted for publication in Reproductive Sciences, print date not yet released by publisher.
Scotchie JG, Fritz MA, Mocanu M, Lessey BA, Young SL. Proteomic analysis of the luteal endometrial secretome. Reproductive Sciences, 2009; 16(9): 883-93.
Scotchie JG, Will M, Fritz MA, Steiner AZ. Predictors and Implications of Estradiol Rise after Gonadotropin Releasing Hormone Antagonist Initiation During In Vitro Fertilization Cycles. Journal of Reproductive Medicine, 2009; 54(4): 211-7.
Scotchie JG, Fritz M. Early Pregnancy Loss. Postgraduate Obstetrics and Gynecology, 2006; 26(9): 1-10. 
Book Chapter
Smith R, Graham J. "Sexually Transmissible Infections," in: Ling FL, Duff P, eds. Obstetrics & Gynecology: Principles for Practice Companion Handbook. New York: McGraw-Hill, 2001.
Abstracts
Scotchie JG, Fritz MA, Young SL. Endocannabinoid Regulation in Human Endometrium. 55th Annual Scientific Meeting of the Society for Gynecologic Investigation, 2008, Abstract 307.
Will M, Scotchie JG, Steiner AZ. Menstrual Cycle Length: A Strong Predictor of Oocyte Yield. 56th Annual Meeting of the Pacific Coast Reproductive Society, 2008.
Scotchie JG, Will M, Fritz MA, Steiner AZ. Implications of an Inappropriate Rise in Estradiol with Initiation of Antagonists. Fertility and Sterility, 2007, 88: S127-8.
Scotchie JG, Fritz MA, Mocanu V, Mocanu M, Young SL. Proteomic Analysis of the Endometrial Secretome. 54th Annual Scientific Meeting of the Society for Gynecologic Investigation, 2007, Abstract 219.
Young SL, Scotchie JG, Palomino WA, Lessey BA. Expression, Regulation, and Possible Function of the Alternative Estrogen Receptor, GPR30, in Human Endometrial Cells. 54th Annual Scientific Meeting of the Society for Gynecologic Investigation, 2007, Abstract 522.
Scotchie JG, Fritz MA, Warren M, Young SL. Toward Defining the Endometrial Secretome, Fertility and Sterility, 2006, 86(3): S282.
Murray R, Kowalik A, Scotchie JG, Fritz M, Young SL. Dual Cervical Anomalies: Dysgenesis and Ectopic Endometrium, Fertility and Sterility, September 2006, 86 (3): S24-S25.