Dr. Rink Murray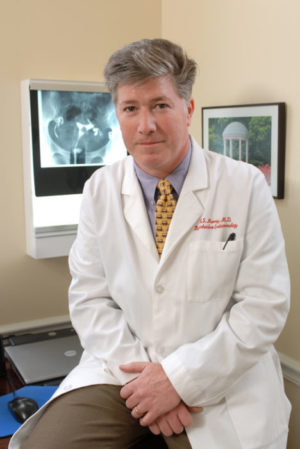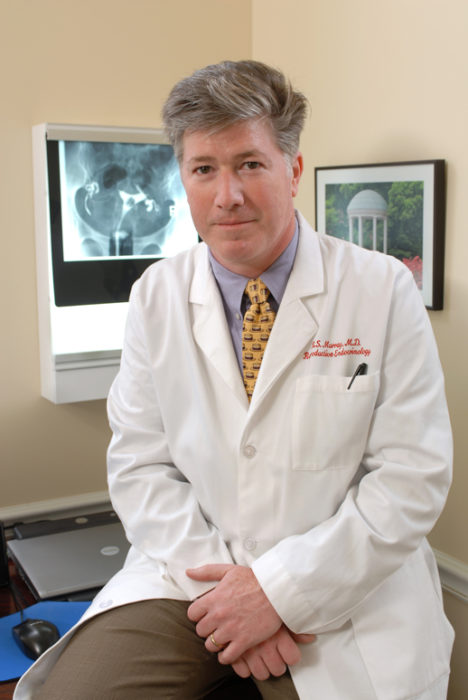 Reproductive endocrinologist & infertility specialist
co-founder and practice director
Board certifications: Dr. Murray is double board-certified in reproductive endocrinology infertility (REI) and obstetrics and gynecology (OB/GYN).
Special interests
Dr. Murray's research interests center on predictors of in vitro fertilization (IVF) success in patients with poor prognosis, fertilization in couples with unexplained infertility and ectopic pregnancy. He also has an acute interest in endocrine disorders and recurrent pregnancy loss, and microinvasive surgery.
Approach to treatment
"We have lots of tools at our disposal. Five couples with the exact same diagnosis may choose very different treatment options depending on their financial, emotional and ethical situations. I want to give the patients accurate information regarding their medical condition, as well as their prognosis without treatment and with every treatment option available so they can make the best decision for themselves. Ultimately, this is what gives patients the most satisfaction, and the fewest regrets in the event that the treatment does not work.  
"The cruel truth of statistics tells me that I won't be able to help every single patient who walks through our doors. But the truth is, that's not the most important part of my job.
"When a patient gets pregnant, that's the easy part. The most important part of my job comes when a patient does not conceive, or has yet another loss. I think the most important thing I do is to ease the pain. No matter what happens, my goal is that the patient has a better experience because I was there."
Meet Dr. Rink Murray
A native of Chattanooga, Dr. Rink Murray attended medical school at the University of Tennessee Health Science Center in Memphis. He completed a residency in Obstetrics and Gynecology and then a fellowship in Reproductive Endocrinology Infertility at the University of North Carolina in Chapel Hill.
During this time he received numerous awards from hospital staff, patients and residents for his dedication to teaching and delivering outstanding, compassionate and ethical care.
The decision to become a reproductive endocrinologist was influenced in large part by his and his wife's own experiences with infertility.
"In 1997, we learned that we would require in vitro fertilization to conceive. I don't know whether it's a blessing or a curse, but I think it's made me a better doctor. I have been in the chair where my patients now sit.
I lived with that same despair and shared their feelings of hopelessness. By being one, I learned a great deal of what is important to a fertility patient. Direct, honest answers from a person who truly cares makes all the difference in the world."
From his own experiences, questions and concerns, he can anticipate patient needs and break down complex ideas in ways they can understand.
After seven years, five failed fresh IVF cycles and numerous failed frozen cycles at various fertility centers, the Murrays finally did conceive and they now have two children by IVF.
When not working, Dr. Rink Murray stays active with his wife and children, hiking, playing games or just hanging out. He also plays tennis (and would play more if it didn't make his wife crazy). He is a history buff who enjoys reading biographies and, oddly, about the history of everyday items, such as corn, salt, cod fish, chocolate, coffee, tobacco and lobster. Occasionally, he even likes to dance.
Dr. Rink Murray's personal battle
Dr. Murray's approach to medicine was forever changed when he and his wife faced a long and difficult battle with infertility. He recounts his story in the video below.
Patient success Stories
"I was looking up natural cycle IVF. TRM is the only clinic in Tennessee that offers it, and I loved that Dr. Murray has a background in it."
–Robin, patient
Nashville Couple Came to TRM for Natural IVF
"I can't say enough about TRM and their staff. Dr. Murray was the reason why we continued treatment. He was our biggest resource and assured us when times were hard. He also guided us through the difficult scientific wording that made things confusing to understand and made treatment more approachable."
–Rebecca, patient
One Genetic Test Helps Couple Create Two Miracles
---
Awards
Elected into "Best Doctors in America" every year following his first year in practice.
Outstanding Patient Experience Award by Healthgrades.com (2013-2015, 2018-2020)
---
Curriculum vitae
Education
University of North Carolina in Chapel Hill
Fellow, Division of Reproductive Endocrinology, 2003 – 2006
Resident, Ob/Gyn, 1999 – 2003
University of Tennessee College of Medicine, Health Science Center in Memphis, medical doctorate
The Colorado College, Bachelor of Arts
Publications & research
Research
Murray, RS, Fertility Sparing Options for the Breast Cancer Patient. Breast Disease, Volume 23, 2006
Books & Book Chapters
Gynecology for the Primary Care Physician, Infertility Evaluation, Ed. T.E. Stoval and Frank Ling, Current Medicine Group, Philadelphia. 2006
Gynecology for the Primary Care Physician, The Treatment of Infertility, Ed. T.E. Stoval and Frank Ling, Current Medicine Group, Philadelphia. 2006
Reproductive Endocrinology and Infertility – Handbook for Clinicians, Dan I Lebovic and John David Gordon, Diminished Ovarian Reserve Chapter. 2005
Netter's Internal Medicine, Infertility Chapter, ed Marschall Runge and M Andrew Greganti, ICON Learning Systems, Teterboro, NJ. 2002