Even when the Nashville couple had only a few remaining at-bats, they never lost hope for a child
---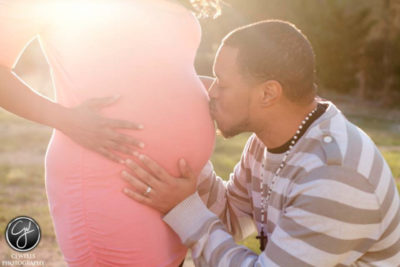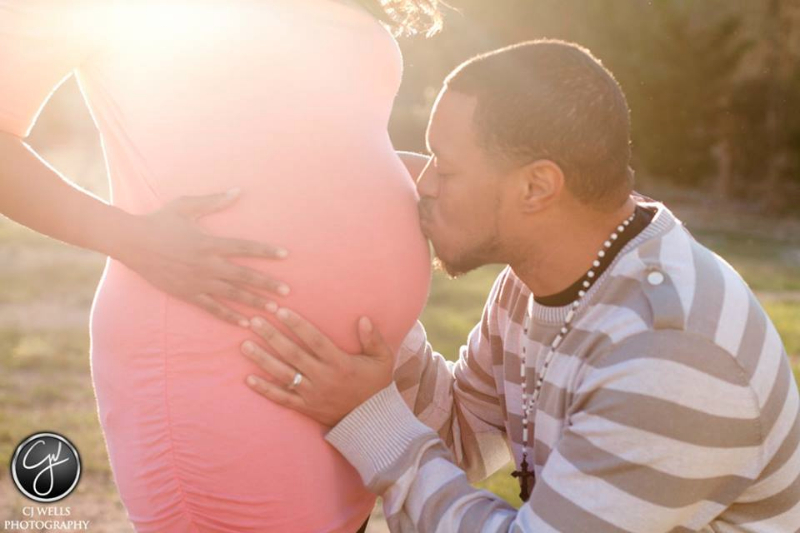 Robin and Robert Vickers went through many ups and downs on their path to parenthood, including traveling up and down the hills from Nashville to Chattanooga and back again, while they were going to Tennessee Reproductive Medicine (TRM). Making the trip east for her first visit at TRM, Robin had convinced herself that it didn't make sense.
"I do not drive. I hate driving," Robin says. Traveling all that way and putting herself at risk doing so, sometimes for no more than a five-minute checkup, was too much. "But the moment I walked in there, I knew that was where I needed to be."
At other clinics, Robin felt that she was seen and treated like a number, a statistic. What a contrast she found in the physicians, nurses and administrative team at TRM, who welcomed, cared for and encouraged Robin at every step. In TRM's safe and supportive environment, Dr. Jessica Scotchie and Dr. Rink Murray helped her face the facts. It would not be easy for Robin to get pregnant.
"But," Dr. Scotchie said, "we will try."
Prior to TRM, a difficult journey
Robin's history presented some big challenges. During pregnancy in a previous marriage, she was diagnosed with preeclampsia and gave birth to a daughter, Jasmine, four months before her due date. Robin spent 10 days in the hospital. Jasmine was in the NICU for three months before she could go home. Soon after, tragically, Jasmine passed away from sudden infant death syndrome (SIDS).
Two years later, she spent much of her second pregnancy on bed rest before delivering her son Jordan, who was also premature. He passed away in the NICU just 28 days after birth.
Robin was discouraged, to say the least. Over time she found renewed strength in her faith and constant support from her family, friends and church community. And she found love again in a new relationship and marriage with Robert.
The couple tried to conceive for two years before they decided to act on that nagging feeling – something just wasn't right. Although Robert had an abnormal sperm count, the bigger issue was that Robin's fallopian tubes were blocked. So in December 2009, when Robin underwent surgery to have both tubes removed, in vitro fertilization (IVF) became her only option for getting pregnant.
Fortunately, Robert's health insurance through work provided the couple coverage for three IVF cycles. But as soon as Robin was ready to start the treatment, they received some bad news. The coverage was about to expire so they would only have one chance to conceive and the majority of the cost of medications was not covered.
Robin found a compassionate care program that covered the cost of the medications, and they gathered other funds to pay for the remaining doctor visits. In the end, after two cycles, Robin still wasn't pregnant.
This was a very frustrating time for the couple, says Robin, but in the end they remained faithful and hopeful. As Robin and Robert tell it, at that time God had a different plan for them to start a family – they became foster parents of their four nieces and nephews, ages 12-19.
Friends and family couldn't believe it when Robin and Robert decided to begin their pregnancy journey yet another time.
You've been through enough, they said. Are you really going to try again?
"Yes," was Robin and Robert's firm response. "We will try again."
Natural cycle IVF is not an oxymoron
One fertility center agreed to take Robin on as a new patient, on one condition – that she would use donor eggs. It was very unlikely that she would conceive and carry a baby to term with her own eggs. This news motivated Robin to look into other fertility clinics in Tennessee.
"I was looking up natural cycle IVF," Robin says. "This was before we found out about the coverage because I was looking for cheaper options. TRM is the only clinic in Tennessee that offers it, and I loved that Dr. Murray has a background in it."
The Vickers knew that in their situation, the best chance for a successful pregnancy – with their own eggs – was at Tennessee Reproductive Medicine.
With natural cycle IVF, rather than give medications to stimulate Robin's ovaries to make multiple eggs per menstrual cycle, the team at TRM closely monitored – via ultrasounds and blood work – the growth of one naturally produced egg at a time. They retrieved it when it was most likely to survive externally, then fertilized and monitored it in the laboratory the same as with traditional IVF.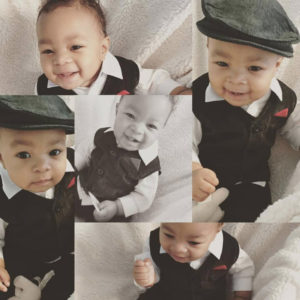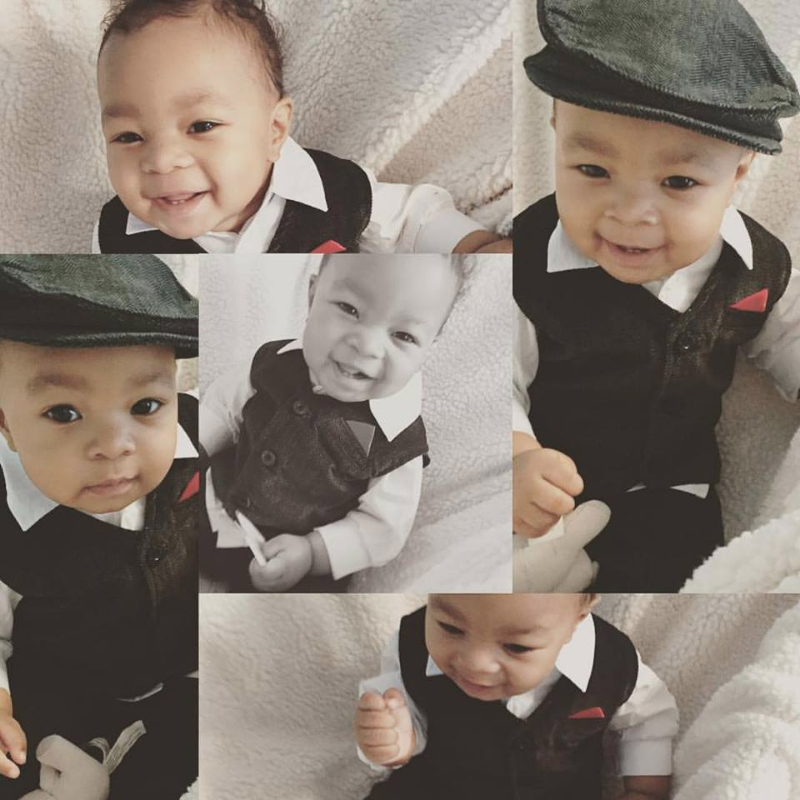 In Robin's initial visit at TRM, Dr. Scotchie was direct but kind with her about the possibility of her getting pregnant at all, not to mention via natural cycle IVF and with her own eggs. Nevertheless, she was willing to try, and on Robin's terms. They would only retrieve and implant one egg. For Robert, the advantage of natural cycle IVF was clear.
"My wife did not have to take shots. With the regular cycle, she would have had to take a lot of shots, and I would have had to administer them," says Robert. "I did not want to do that."
When natural ovulation gets a slight boost, reproductive technology can clear the way for a child. Is it the path for you? Natural IVF.
TRM went the extra mile to set up Robin for success. Dr. Scotchie and Dr. Murray noticed on ultrasound what appeared to be an abnormality in the shape of Robin's uterus, which they thought could cause a miscarriage. Again, she went through surgery to make her body ready for her baby.
"Dr. Scotchie and Dr. Murray had given us a real good bat. Now it was up to God to knock the ball out of the park!" recalls Robin.
The first egg retrieved didn't live but the second did. TRM's nurses provided daily updates as it grew, continually cheering Robin on. The fertilization and implantation went as planned.
"Those five days waiting, I was talking with the Lord. It was like watching 'amazing grace' around me," says Robin. "I had a dream at the beginning, and what I remembered was it's not about what you go through, it's about how you go through it. I'm gonna go through this. I'm gonna have faith and be strong."
When the nurse at TRM called Robin—it was just after Robert preached for the first time—Robin got the news that she was "extremely pregnant." It finally happened, after multiple attempts and against tough odds.
"It was ultimately up to God whether or not Robin would get pregnant," says Robert. "God was, and is, the authority."
The couple grew personally and spiritually throughout their journey to becoming parents, finding their faith tested then strengthened time and time again. That's why even with the challenges of being parents to an infant and four other children, the couple feels truly blessed.
Robin says that the best part of being a mom, although simple, is by no means small. "It's real. He's real. Jaden's my baby!"
Robin and Robert share their natural cycle IVF advice for couples struggling with infertility
Go natural, Robert says. "I wish more people in Tennessee knew about natural cycle IVF. It's really the best way to go."
Don't give up! Robin says. "I know it's easy to get discouraged. Even when it hurts and things get confusing, know that you can make it through."
Choose wisely. "It's a big decision. Make sure you find a compassionate care team, like TRM," says Robin. "Doctor Scotchie is one of the best doctor's you will ever have. She is kind hearted, dedicated, and compassionate and truly cares about you and your situation. Her staff is incredible! Choosing TRM was the best decision we could have ever made!"