Dr. Natalie Vukmer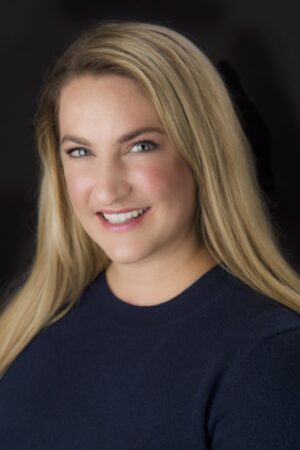 Obstetrics & Gynecology (OB/GYN)
Special interests
Dr. Natalie Vukmer's specific interests include LGBTQIA+ family planning and recurrent miscarriage.
Approach to treatment
"I approach my patients with a holistic frame of mind to best achieve their short-term and long-term goals. I often incorporate multiple styles of teaching into my appointments, allowing my patients to grasp their personalized treatment plan."
Meet Dr. Natalie Vukmer
Dr. Vukmer earned her bachelor's degree in neuroscience at Washington and Jefferson College and graduated as a Doctor of Osteopathic Medicine (D.O.) from Philadelphia College of Osteopathic Medicine before finding a passion in women's health. She recently completed her residency in 2022 at the University of Tennessee at Chattanooga in obstetrics and gynecology (OB/GYN). Being able to care for women throughout their lives and during their most vulnerable moments is what drew Dr. Vukmer to pursue becoming an OB/GYN. But it is her connections with her patients that she values most in her work.
"At the end of the day, one of the most rewarding aspects of my job is the relationship I build with my patients."
Dr. Vukmer's patients value her welcoming disposition in combination with her ability to consider all their goals and create a comprehensive treatment plan. Her approachability and open-mindedness set her apart from other physicians, and she strives to connect with people from all backgrounds to provide the best care.
She is currently working on completing her fellowship in reproductive endocrinology & infertility (REI) and is proud of her dedication to her research. Dr. Vukmer aims to further the advancement of medicine in hopes of one day, "improving our understanding of infertility and development of novel treatments." Her latest research includes identifying women at high risk for development of venous thromboembolism and the investigation of metabolic markers for endometriosis.
Prior to joining TRM, Dr. Vukmer served as student ambassador at Philadelphia College of Osteopathic Medicine before serving on the Ethics Committee where she was elected as committee leader. She worked as the director of Camp Neuro Atlanta and also volunteered for Driving Magic Inc. where she assisted in equine care, equestrian sport being a favorite hobby of hers. She also enjoys culinary arts, travel and hockey (Go Pens!).
---
Awards
Society for Reproductive Endocrinology and Infertility (SREI) Resident Award for Excellence in REI
University of Tennessee College of Medicine – Chattanooga Baroness Awards for Teaching Excellence (2019)
Second place award at Georgia PCOM Research Day for "tDCS Used in Cerebellar Ataxia Treatment Alters the Purkinje Cell Activity" (2015)
Alpha Epsilon Lambda Graduate Student Honor Society (2013)
Albert D'Alonzo, D.O. Memorial Student Fund Recipient (2011)
Merck Scholar (October 2011)
Recipient of Washington & Jefferson's Internship for Excellence in Science Program (2011)
Recipient of Washington & Jefferson's HHMI Grant for Undergraduate Science Education (2011)
---
Curriculum vitae
Education
University of Tennessee at Chattanooga; 2022
Obstetrics and Gynecology Medical Residency
Chief Resident
Philadelphia College of Osteopathic Medicine, Georgia campus; 2018
Doctor of Osteopathic Medicine (DO)
Osteopathic Medicine Philadelphia College of Osteopathic Medicine, Georgia campus; 2014
Master of Science in biomedical sciences
Washington and Jefferson College, Washington, PA; 2012
Bachelor of Arts in neuroscience
Publications & research
Publications
Vukmer N.A., Urrego H, Dizon AM. Medical Management of Pyometra in the Delayed Postoperative Period. Case Rep Obstet Gynecol. 2021 Oct 28;2021:7995348. doi: 10.1155/2021/7995348. PMID: 34745673; PMCID: PMC8568552.
Premkumar, D.R., Jane, E.P., DiDomenico, J.D., Vukmer, N.A., Agostino, N.R., Pollack, I.F. (2012). ABT- 737 synergizes with bortezomib to induce apoptosis, mediated by Bid cleavage, Bax activation, and mitochondrial dysfunction in an Akt-dependent context in malignant human glioma cell lines. The Journal of Pharmacology and Experimental Therapeutics, 341(3), 859-72.
Presentations & posters
Robotic-Assisted Single Site Tubal Re-Anastomosis
Video submitted for annual American Association of Gynecologic Laparoscopists conference
Angela J Hollis, Jessica Putman, Natalie Vukmer, Robert Furr
tDCS Used in the Cerebellar Ataxia Treatment Alters the Purkinje Cell Activity
Society for Neuroscience, October 2015
Natalie Vukmer, Peter Domenig, Kihae Shin, Huo Lu
Coherence Between Vibrissal Sensory Areas of Cerebellum and Neocortex with or without Active Movements of the Whiskers
Annual Research Symposium – PCOM-GA, July 2014
Megan Richards, Ryan Jones, Julia Eidelman, Thomas Young, Steven Yi, Kristen Ellis, Natalie Vukmer, Huo Lu
Detection of Autophagy in Malignant Human Glioma Cell Lines through FACS Analysis
Annual Research Symposium – Washington & Jefferson College, Spring 2012
Natalie Vukmer
Combinatorial Drug Effects of ABT-737 and Bortezomib on Malignant Human Glioma Cells
Annual Research Symposium and verbal presentation, Washington & Jefferson College, Spring 2011
Natalie Vukmer, David Premkumar, Ester Jane, Naomi Agostino & Joseph DiDomenico
The Effects of Maternal Deprivation on Plasma Glucocorticoid Levels in Rats
Annual Research Symposium – Washington & Jefferson College, Spring 2010
Garret Herdman, Erin Kelley & Natalie Vukmer