Kim lost weight to improve her chances with IVF, and the TRM staff encouraged her all the way
---
Kim and James (Jimmy) Day were TRM's first patients to have a child through in vitro fertilization (IVF) after we began our practice in October of 2008. If we had a Hall of Fame, they would be in it. Their case proved to be like many other IVF journeys, unique and difficult at times.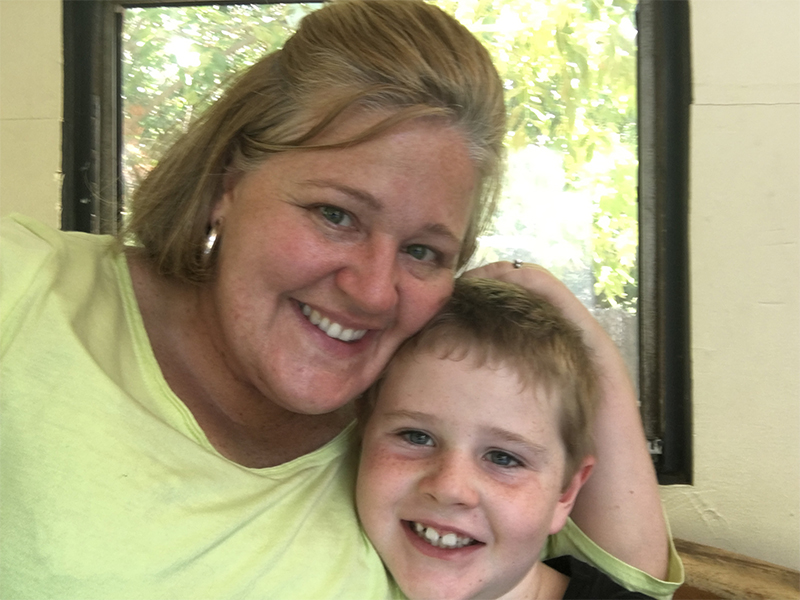 Kim and Jimmy started their family more than a decade ago with the birth of their son JD. As JD grew older, Kim and Jimmy tried for years to conceive another child.
"I had been trying to get pregnant for eight years and remember the conversation with my OB-GYN referring me to a fertility specialist after trying artificial insemination time after time with no luck," says Kim. "Jimmy and I really felt like our chance of having another child had passed."
Kim's OB-GYN recommended that she schedule an appointment with a fertility specialist at Tennessee Reproductive Medicine (TRM). Her doctor highly recommended the specialist Dr. Rink Murray, who had great success rates helping women get pregnant before opening his new practice. Kim took a leap of faith when she decided to do IVF at TRM. While Dr. Murray's success rates at prior clinics was high, there are so many factors that influence outcomes.
"Ultimately, it's in God's hands," says Kim about her desire to get pregnant. "If it was meant to be, it would happen."
Nutrition and exercise to get pregnant
After hours of online research about infertility and fertility clinics in the area, Kim finally visited TRM for the first time during the late summer. "My first appointment with Dr. Murray was much better than I had hoped for," says Kim.
"James and I immediately felt at home at TRM. Even before Dr. Murray learned of our struggle with infertility, he made us feel at ease with the situation we had been struggling with for so many years."
"Dr. Murray sat down with us and talked about the emotional side of infertility during my first appointment. I was naïve because I didn't realize the emotional support that I would need while trying to become pregnant," says Kim.
Dr. Murray had a tough discussion with Kim and explained that he felt that if she lost weight, she would have a better chance at getting pregnant. Kim listened to Dr. Murray's advice to practice better nutrition and get regular exercise advice, accepting the challenge of losing weight.
It's the gold standard of fertility treatment and costs accordingly. You want to get it right.
TRM supported Kim's weight loss with daily calls
Kim focused on eating healthy and exercising during the next three months and lost weight prior to starting IVF. "Losing weight during the holidays was a struggle," says Kim. "I can't say enough about how appreciative I am of the care that everyone at TRM showed me during those three months."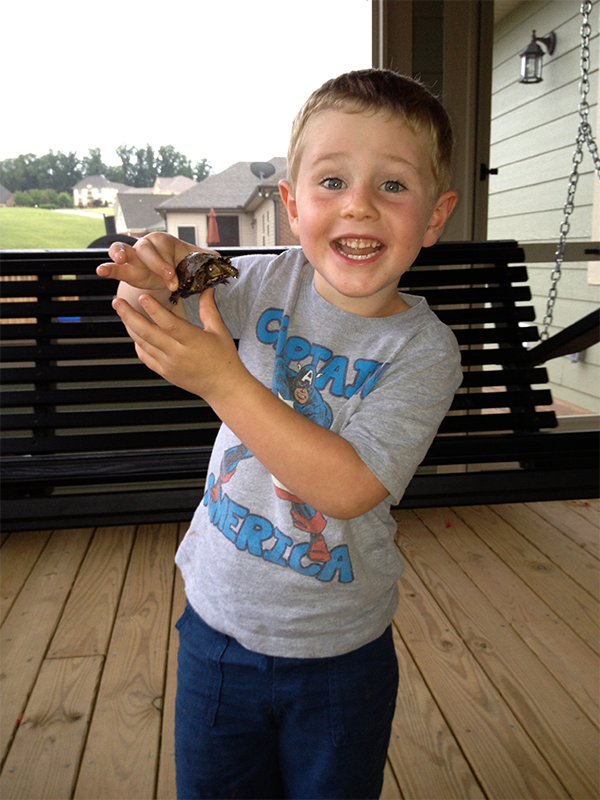 "I looked forward to calls from Dr. Murray and my nurses Lori and Linda," says Kim. "They called to check on how I was doing. Everyone on staff at the clinic cared about me – and not just the outcome."
Kim and James prayed that she would reach her goal and eventually get pregnant. "God has used Dr. Murray to help people start families and we trusted that he would be able to help us," says Kim. "Dr. Murray told me not to get discouraged and prayed with us before the egg retrieval process."
Dr. Murray performed the egg retrieval and discovered that Kim only had five viable eggs. She was concerned that she didn't have enough healthy eggs to become pregnant, even with IVF. But they implanted two embryos and she got pregnant.
"One concern I had about IVF was not being able to give myself shots," says Kim. "A nurse walked through step-by-step of how my husband Jimmy could give me the medication injections that I needed during treatment."
In December of 2009, Kim and Jimmy were blessed with the birth of a baby boy they named Cooper. Kim was the first IVF patient at TRM and their son Cooper will turn 7 years old in December.
"God put Dr. Murray in the right place," says Kim. "Dr. Murray was led to do this work. Even if the outcome was different for me, I would still be happy with the process. Dr. Murray did things he didn't have to as a doctor. He has kept up with our family and Cooper to this day."