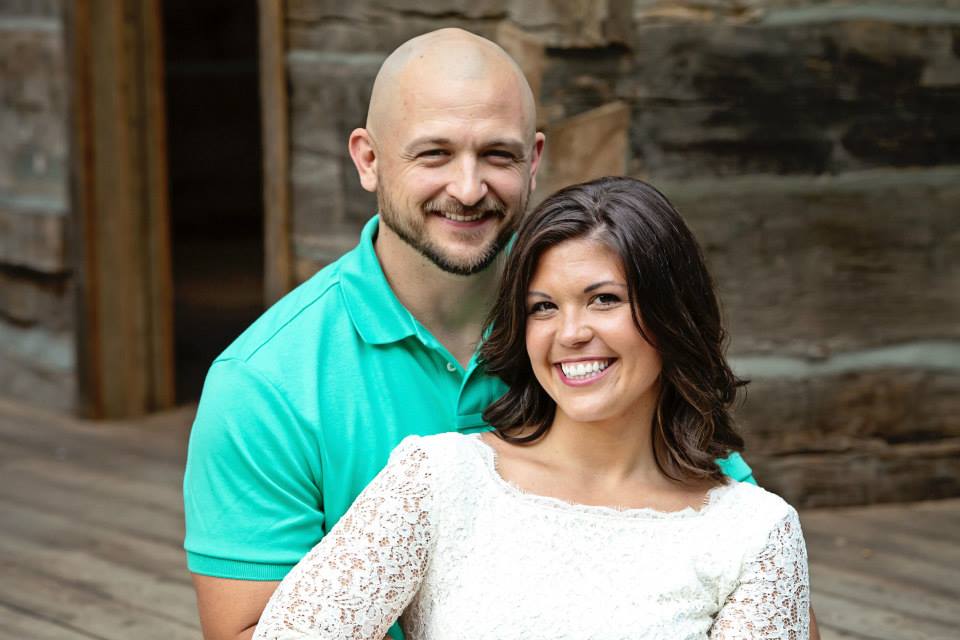 Congratulations to Chattanooga couple Scarlet and Chris Brown. They will receive a free cycle of in vitro fertilization (IVF) at TRM in 2018.
Chattanooga, Tenn. (Dec 15, 2017) – Tennessee Reproductive Medicine (TRM) is proud to announce the winner of the Hope for the Holidays IVF giveaway. The winning submission was randomly selected from a pool of pre-screened applicants and notified via phone. Chattanooga couple Scarlet and Chris Brown will undergo a complimentary IVF cycle at TRM sometime next year.
Following several years of struggling to overcome male-factor infertility with injections and oral medications, Scarlet and Chris were beginning to lose hope. While they were told that in vitro fertilization (IVF) would be their best chance at success, they were unable to overcome the financial barrier to receive it. One cycle of IVF costs around $15,000 when the cost of medication is included, and insurance rarely covers it. For months, the Browns patiently kept trying, hoping for a miracle despite the odds being stacked against them.
"He takes multiple shots a month and two different types of pills that make him feel weird and tired," Scarlet explains in her submission essay. "He never complains. I want so badly to see my husband be a father."
Shortly after submitting their entry to the contest in November, the Browns were blindsided by a serious medical emergency: Chris suffered a blockage in the anterior interventricular branch of his left coronary artery, a type of heart attack known more commonly as "the widow-maker infarction" due to its tendency to be fatal. Miraculously, Chris survived and is healing from a surgery to implant a stint in his artery. He is expected to recover, but will be unable to take the fertility medications he'd been on. IVF stands as the couple's best remaining option for getting pregnant.
The Hope for the Holidays Giveaway was conceived as a means of providing tangible hope in the midst of a season that often finds infertile couples facing intense anxiety and despair. For Scarlet and Chris, this gift arrives at a particularly pivotal moment in their fertility journey.
"We're driven even more so now to have a baby because we are reminded that we're not promised more time," says Scarlet. "That was the scariest night of my life to think I might lose him and we'd never be able to have a child. Even in the midst of all of it, we are still really optimistic and so grateful. We're focusing on our health and trying to do all the right things."
##
---
About Tennessee Reproductive Medicine
Tennessee Reproductive Medicine (TRM) is a full-service reproductive endocrinology and fertility clinic located in Chattanooga, Tennessee. TRM's goal is to provide the most advanced medical and surgical care to patients suffering from infertility, recurrent pregnancy loss, endometriosis, reproductive endocrine disorders (such as polycystic ovary syndrome and premature ovarian failure), abnormal menses and menopause.
For real-time updates please visit Facebook.com/TennesseeReproductiveMedicine or Twitter.com/FertilityAlert.