Dance competition raises funds for those living with chronic kidney disease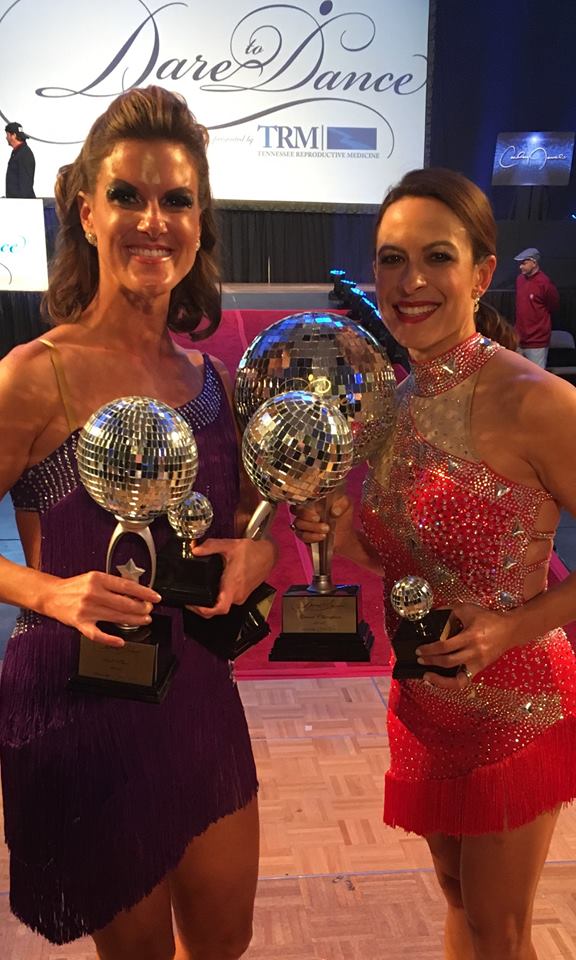 TRM's #DancingFertilityDoc Dr. Jessica Scotchie, dusted off her dancing shoes and polished some killer moves in support of kidney disease awareness, education and prevention in Chattanooga. This last September, she took home the grand prize at the 2016 Dare to Dance competition, a fundraiser for the Kidney Foundation of Greater Chattanooga based on TV's "Dancing with the Stars."
While the award was a meaningful accomplishment for Dr. Scotchie, she is most proud of her donors, who raised over $44,000 for kidney disease. The Kidney Foundation of Greater Chattanooga hosts the Dare to Dance event each fall. The Foundation's mission is to provide help and information to those diagnosed with kidney disease. The Foundation is the leading resource of kidney-related support in the greater Chattanooga area, and all funds raised by the foundation stay within the Chattanooga area.
The Foundation focuses on the following areas of support:
Public awareness
Patient assistance
Education
Prevention that improves quality of life.
Visit her fundraising page where you can see Dr. Scotchie's final fundraising results.
These fundraising efforts are part of Tennessee Reproductive Medicine's ongoing commitment to serve and give back to the Chattanooga community. Our dedication to our patients extends far beyond the walls of our office, as we strive to make a positive and meaningful impact in our neighborhood. It's part of what makes TRM different.
TRM gives back to our community, even it takes dancing for dollars (44,000 of them). Want to meet the dancing doctor?
Become a Patient